~~~~~~~~~~~~~~~~~~~~~~~~~~~~~~~~~~~~~~~~~~~~~~~~~~~~~~~~~~~~~~~~~~~~~~~~~~~~~~~~~~~~~~~~~~~
Our Parent-Teacher Conferences are scheduled for Tuesday, October 11th, from 5:00pm to 7:00pm and on Thursday, October 13th, from 2:00pm to 4:00pm. It may be necessary for some teachers to schedule you at other times if you have a conflict as other schools will also have conferences during the week.
Please be reminded that all students will be dismissed at 1:30pm on October 13th. All regular bus runs will be provided for students on that day. Please understand that Page High School will not offer late activity busses the week of October 10th.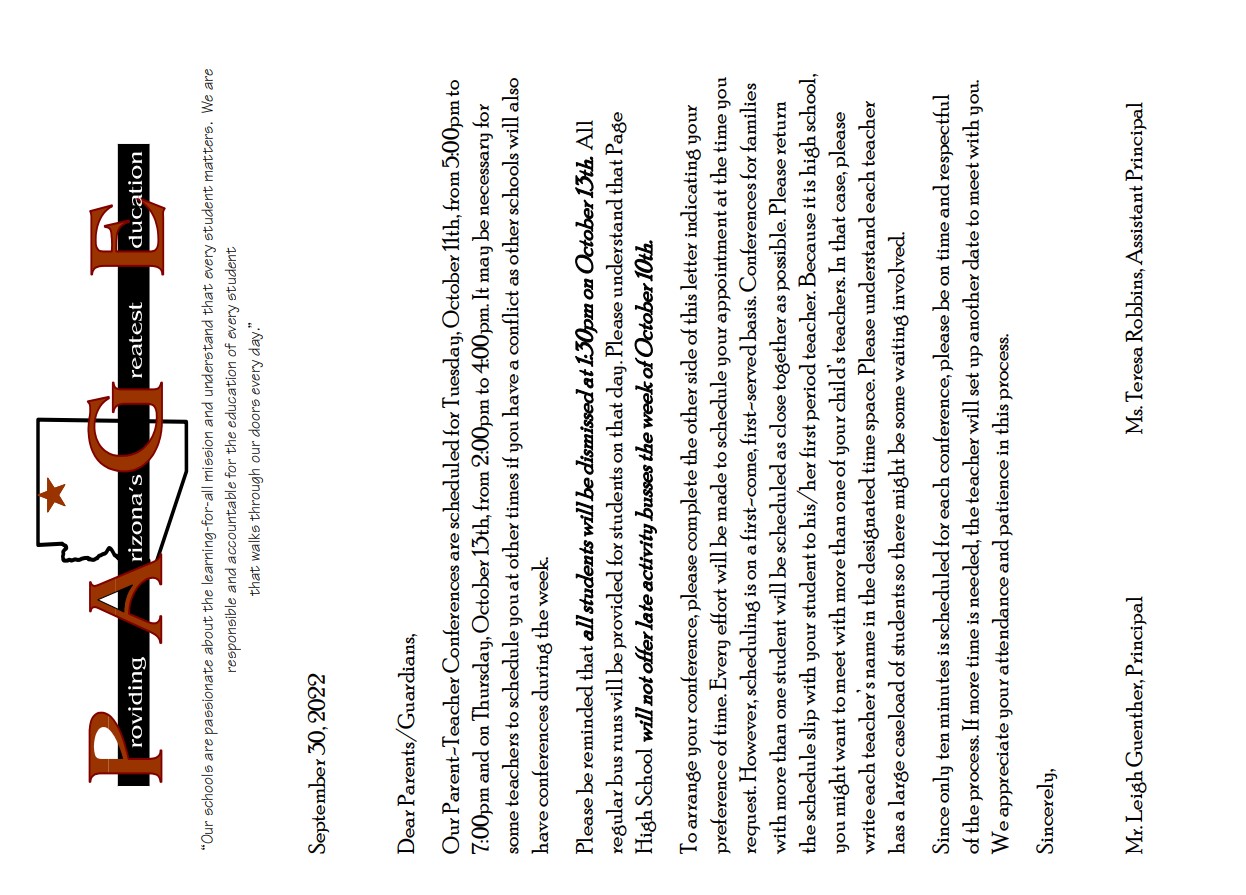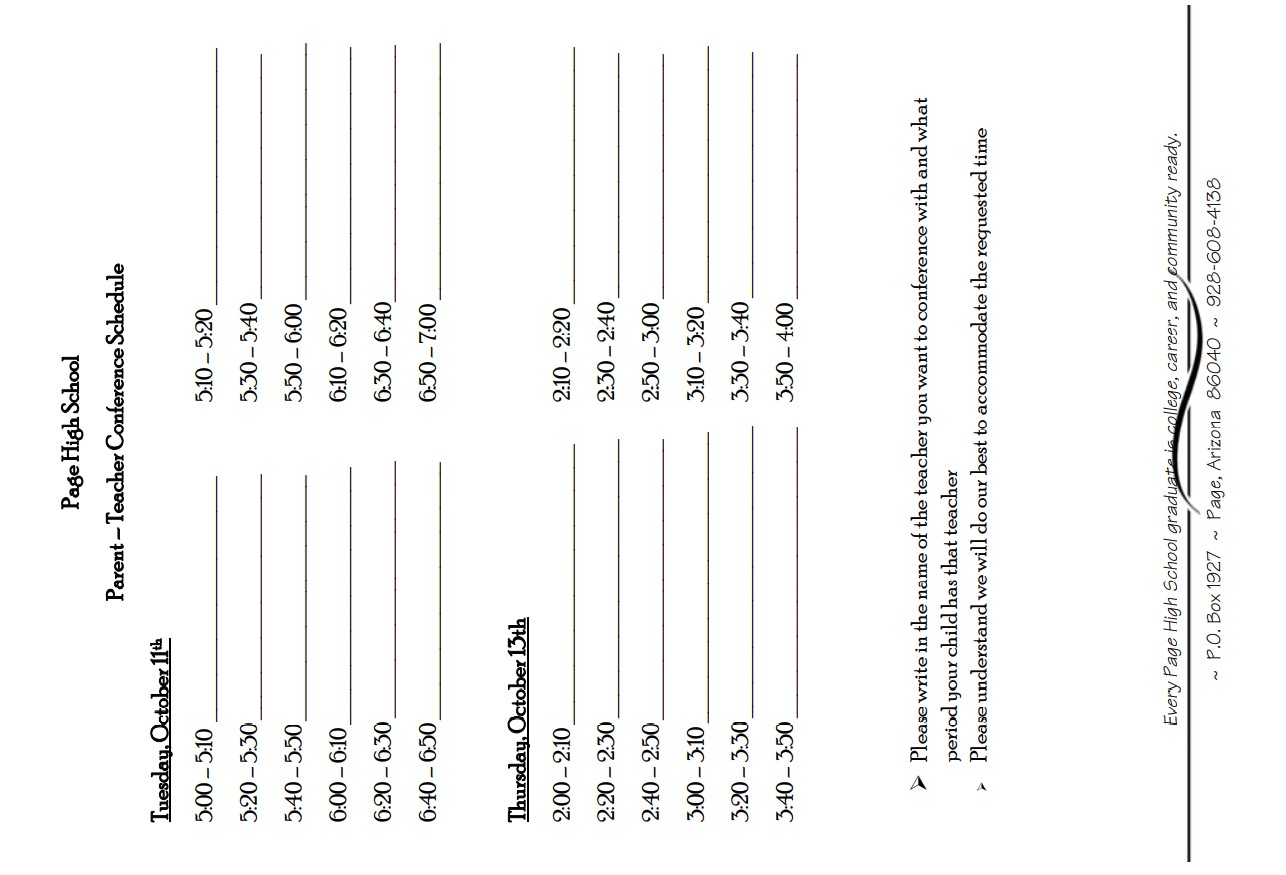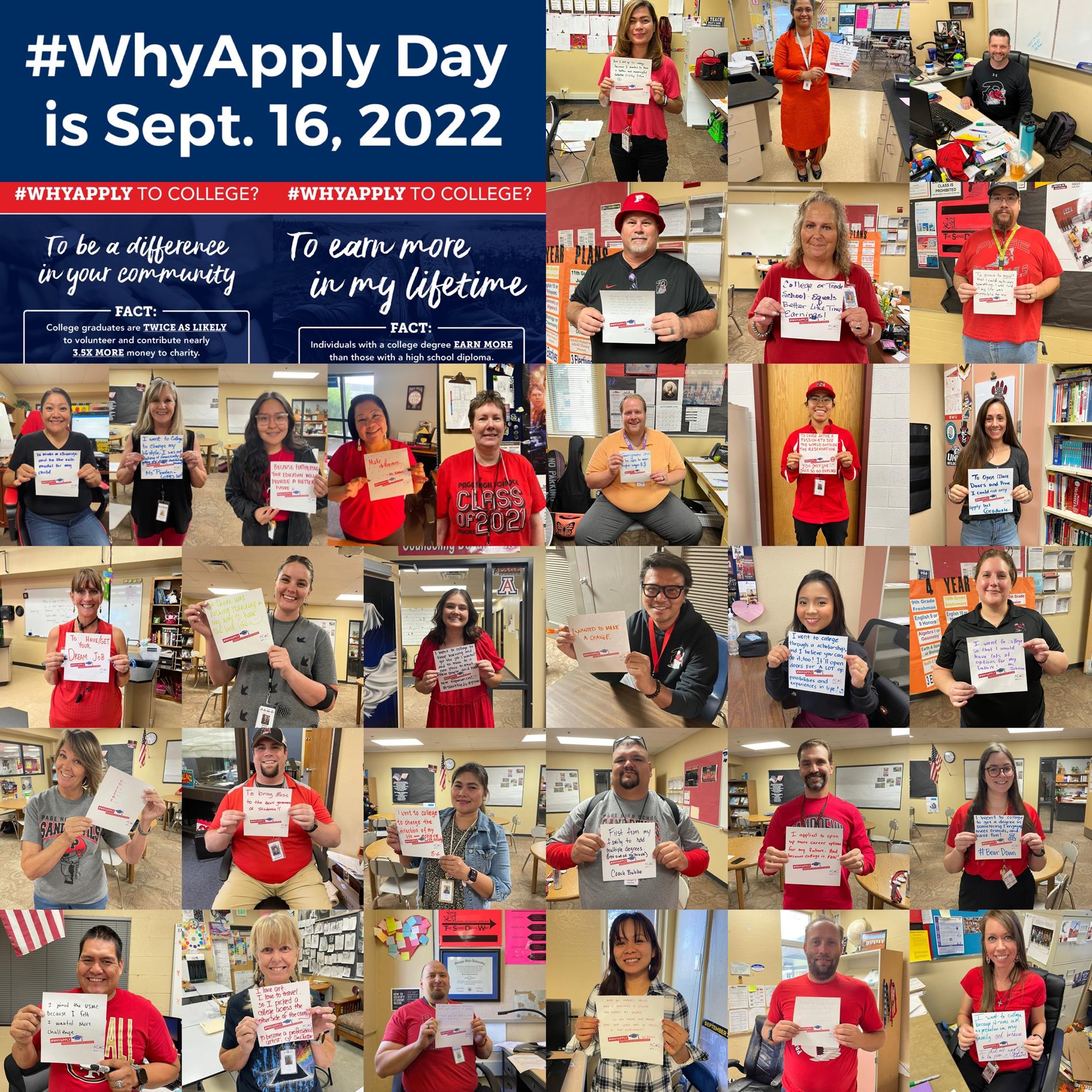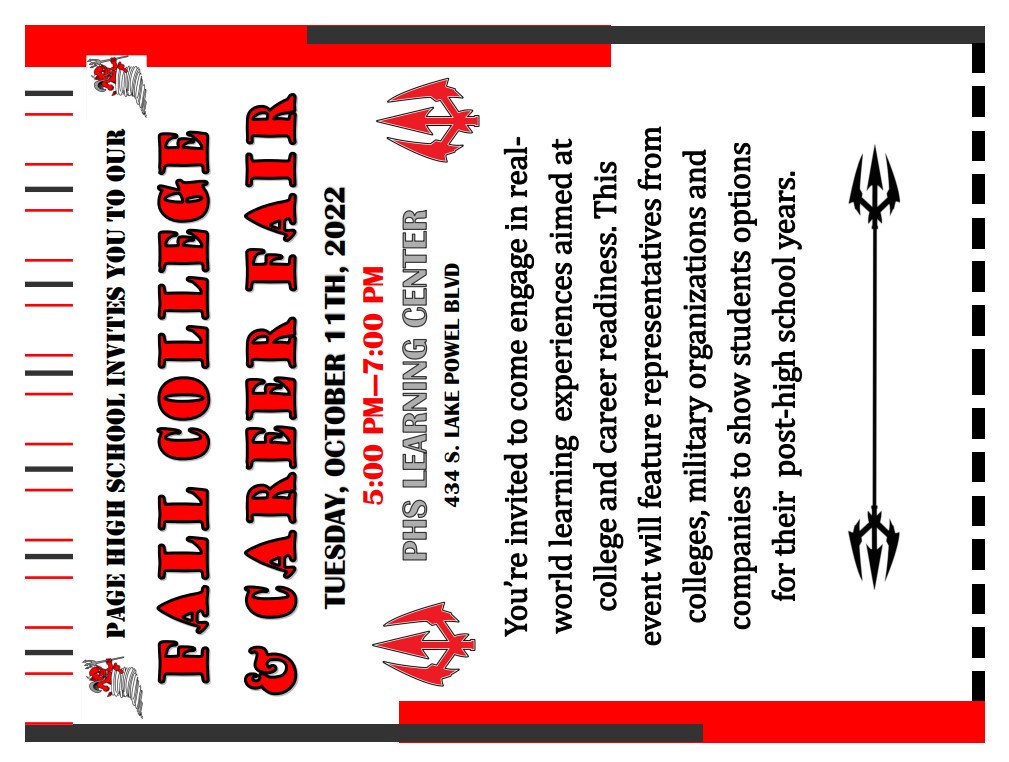 Page High School:

Home of the Sand Devils

Stay healthy and take care, Sand Devils.

Page High School is located in Page, Arizona, a city born just over 50 years ago with the creation of the Glen Canyon Dam and Lake Powell. We serve over 750 students in grades 9-12. Our school offers a diverse selection of educational and extra-curricular opportunities for our students. We're proud of our dedicated staff and the success of our students.