Hunter Richardson Places 4th at State Wrestling Tournament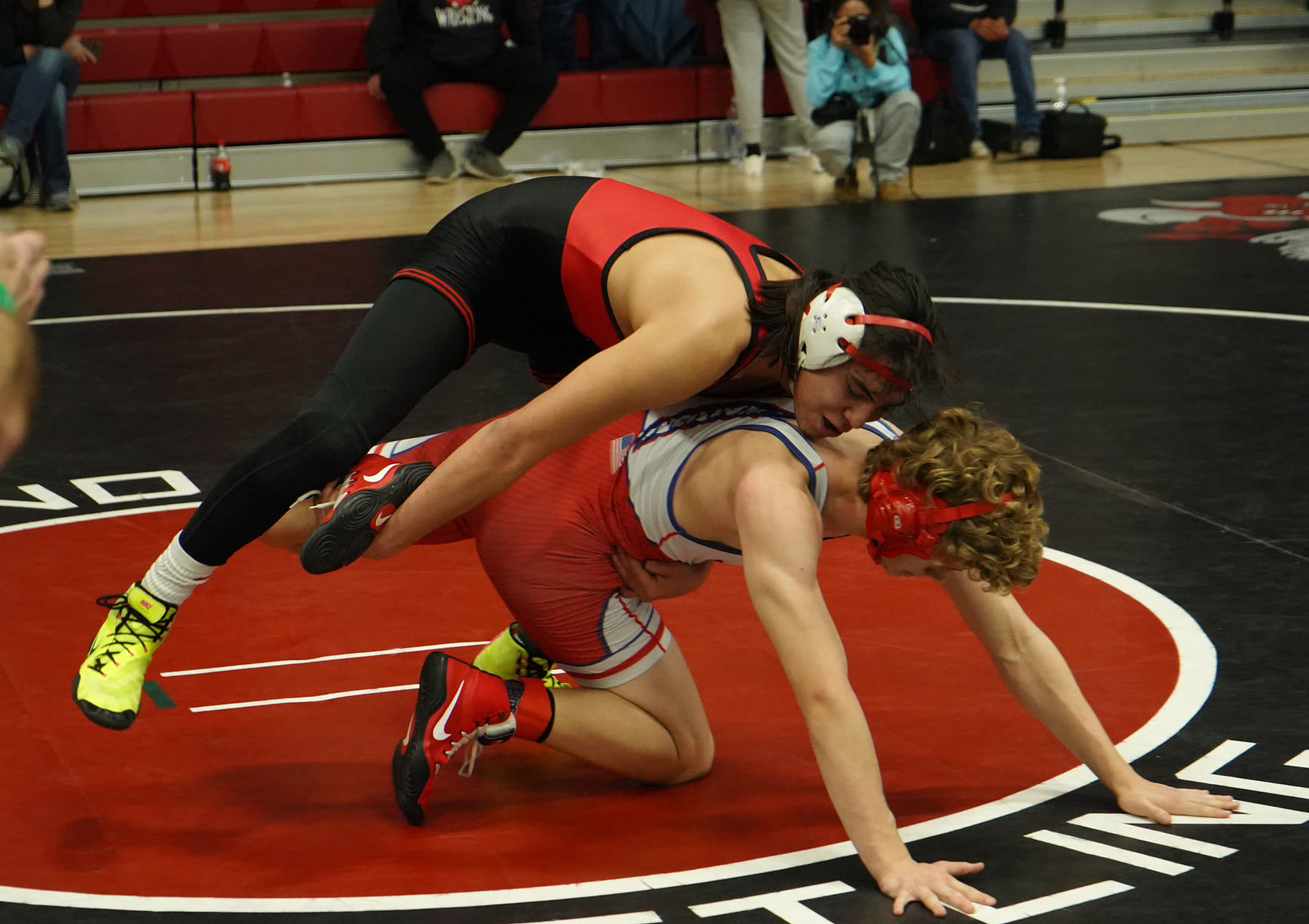 Sand Devil wrestler, Hunter Richardson took fourth place at the State Wrestling Tournament last Saturday. It was the second time in two years that he has taken the podium at state. Last year, Richardson suffered a shoulder injury that prevented him from wrestling his final matches.
"I'm very proud of this young man!" said head wrestling coach, Kyran Keisling. "He overcame adversity and became the inspirational and selfless leader of our team. We became better because of his example."
Richardson wrestled at the 165 pound level. "His weight class was very, very competitive," said Coach Keisling. "He had to win some very tough matches to get himself into that spot."
Richardson comes from one of Page's storied wrestling families. His older brother, Cheyenne Richardson, placed first at state a few years ago, and Dakota Richardson is a two-time state wrestling runner-up.
Three other Sand Devil wrestlers, Ashton Penrod, Shayne Ruiz and Hayden Charles, all came within one match from medaling. "They went deep into the tournament and deserve some credit," said Coach Keisling. "It was valuable experience for them wrestling at that high level. All three of them will be back next year, and I expect them to do big things."